Race Info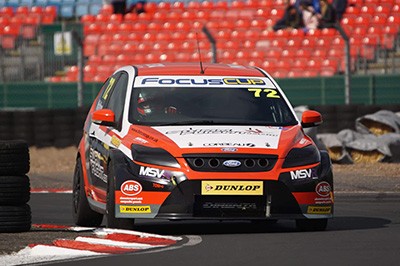 The Focus Cup will cater for 18 drivers in the first year. 2 of the 20 cars built will be kept as spares to cover any eventualities that occur throughout testing, qualifying and racing. Drivers will change to one of the spare cars following mechanical failure or crash damage where it was deemed to be not their fault.
At each event all drivers on arrival for testing will pick a numbered ball from a box. Each numbered ball will correspond to one of the 20 cars. This is the driver's car for this event only, including testing, qualifying and races. The remaining 2 balls will correspond to the spare cars.
The driver will then go to their allocated car and their weekends mechanic will then do a seat fitting, collect their tyres and add ballast if required. Seat fitting and ballast data will be kept from the first event to speed things up at subsequent events. Driver names will be added to the car at each event but their race number will change to that of the car. A list of drivers names, race numbers and transponder numbers will be supplied to TSL Timing on the test day.
When the driver receives their allocated car it will have 4 used tyres fitted. The driver will receive 2 new tyres at each event. It is the driver's decision to when he/she uses the new tyres. They can be introduced for testing, qualifying or racing. The tyres will remain with the driver and follow the driver at each round.
The drivers will repeat the process at each event throughout the year. It is possible for drivers to pick the same number at each event but highly unlikely keeping things random.
At each event qualifying and racing will be on the Saturday.
Points will be awarded to ALL drivers who complete a timed lap in qualifying and all finishers in each race.
| | |
| --- | --- |
| 15 minutes | Qualifying |
| 15 minutes | Race 1 |
| 15 minutes | Race 2 |