About Focus Cup
The Focus Cup Championship Co-ordinators
The Focus Cup was born during some ideas thrown around between Rob Sims and Simon Walton over a pint after a good days racing at Oulton Park. Most ideas that start over a pint never get legs, but after mulling it over for a couple of weeks Rob and Simon both decided they liked the concept enough to invest in it and move forward.
They both agreed that the main objectives of a new championship (subject to MSA approval) should be…
An arrive and drive budget to suit both newcomers and seasoned drivers on a tight budget.
All cars equal and maintained by one team.
A popular car with a good following.
Choose well known partners who provide quality parts.
A professional looking grid of cars.
Friendly atmosphere between the drivers and mechanics all in one team.
---
Introducing Simon Walton: Director Focus Cup Ltd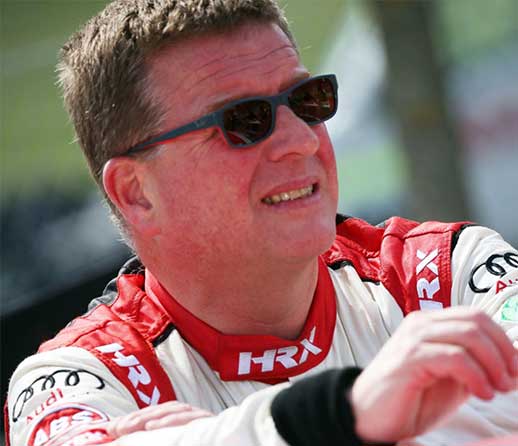 Simon came from a background of successful Motocross and Quad Bike Racing, hung up his body armour in 2012 to take to the circuit in a yellow BMW Z4 attending track days up and down the country. With racing in his blood, he very quickly decided he wanted to race cars and joined The Mini Challenge in 2013. It was a great place to start loving the concept of racing in a one make championship (subject to MSA approval) close fair racing. He still races in the Mini Challenge but with his addiction to racing joined the VAG Trophy in 2016 in a VW Golf. Following a long winter, building cars, two stunning MK3 Audi TT's were completed and revealed at The Autosport show at Birmingham NEC. His son Owen joined Simon as a father and son duo racing in The VW Racing Cup in 2017 and 2018. Between them they have secured many podiums and a few wins along the way.
Simon is the CEO at Swanflight.com manufacturers of flight cases to the entertainment and motorsport industries.
---
Introducing Rob Sims: Director Focus Cup Ltd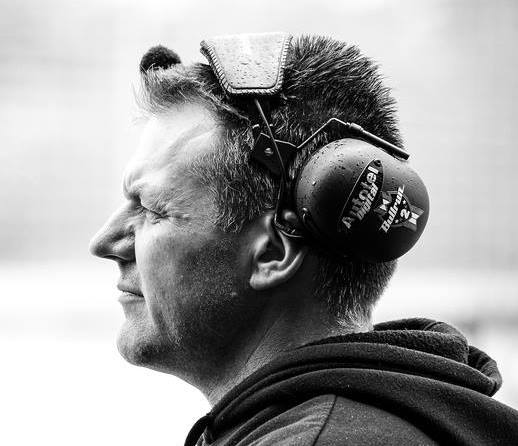 Rob began his journey into the world of engines by accepting an apprenticeship and training as a technician during the 80's, dealing with road cars. One of the companies he worked for, Dagenham Motors, sponsored a V8 Eurocar driven by the legendary Barry Lee. This sparked Rob's interest in the motor racing world. He went onto travel up and down the country with the Eurocar during his spare time. This inspired Rob to begin racing himself. He took the track in a Fiesta Si in the Ford Fiesta Si championship.
His passion for motorsport grew and eventually he knew he wanted to make a full time career out of it and by 2000 he had done just that. Since then he has been involved with a plethora of cars and championships both in the UK and Europe including Eurocars, Pick up trucks, T-Cars, Sax Max, Caterham, Clio Cup, Seat Supercopa, Jade, Aston Martin DB4, Ford Escort MKI & MKII to name but a few ! The Series he has been involved in are BTCC, WTCC, Masters, Britcar, MSVR, AMOC, MINI Challenge & 5 different European Historic series.
He has not only dealt with the mechanical side of racing, but also went into driver coaching which he found incredibly rewarding especially dealing with the younger drivers where he could spot massive potential and help to hone their skills. He has worked with juniors as young as age 14 right upto the ripe old veterans of the motor racing world. Many of these customers have remained good friends to this day.
Whilst running other Motorsport teams, Rob's attentiveness towards the drivers and attention to detail were getting noticed and Rob decided with encouragement, to start his own Motorsport company where he could control all aspects of racing both on and off the circuit, focusing much of his time on the driver as well as the car they were racing. Hence Rob Sims racing was born.
Shortly after starting his own business, he began working with Simon Walton in the MINI challenge and their relationship turned into a strong friendship and mutual interest which has bought them as far as starting the Focus Cup series together.