The Second Car is now Complete
Revealed in Focus Cup's partner Corbeau, red, white and blue Livery.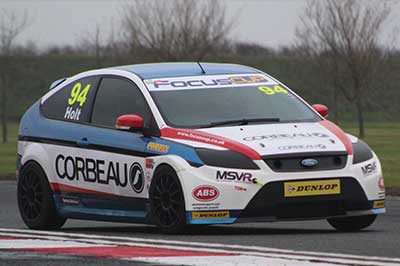 The seat chosen for the Focus Cup is the Corbeau Revenge X. Simon Walton Racing Driver and Director of the Focus Cup, has fitted and used the Revenge seats in all of his Mini Challenge and Audi TT's Race Cars, for both comfort and safety. The Corbeau Revenge X is the choice of the professional driver. It is a bucket type seat with HANS zone for additional driver comfort and with a fully closed head restraint, provides maximum safety from side impacts.