First Focus Cup Car Completed
After months of work developing the first Ford Focus the first racecar is revealed in AST livery.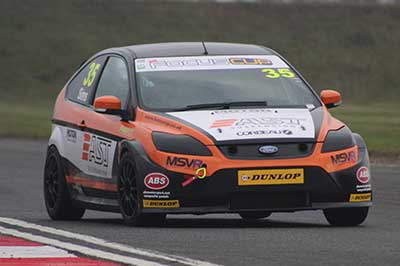 ABS composite panels developed the fibre glass front wings and bumper with integrated grill and headlight caps making the car lower and wider. The lower stance is further enhanced with the adjustable coil-over suspension specially designed for the Focus Cup by AST Suspension. Inside the car, Safety devices started from scratch with a full FIA approved roll cage with a new type seat mount carrying Corbeau Revenge seats and 6 point harness.